Make a career with us!
Start now with an apprenticeship in the commercial field, in a training company recognized by the IHK Ruhr.
Join now
Contact us
United Images is a press image and artist agency with branches in Germany, Spain, the United Kingdom, and the United States. Please contact the branches in Germany or Spain for matters in the European Union, the branches in the USA for all American countries, and the branch in the United Kingdom for all other countries.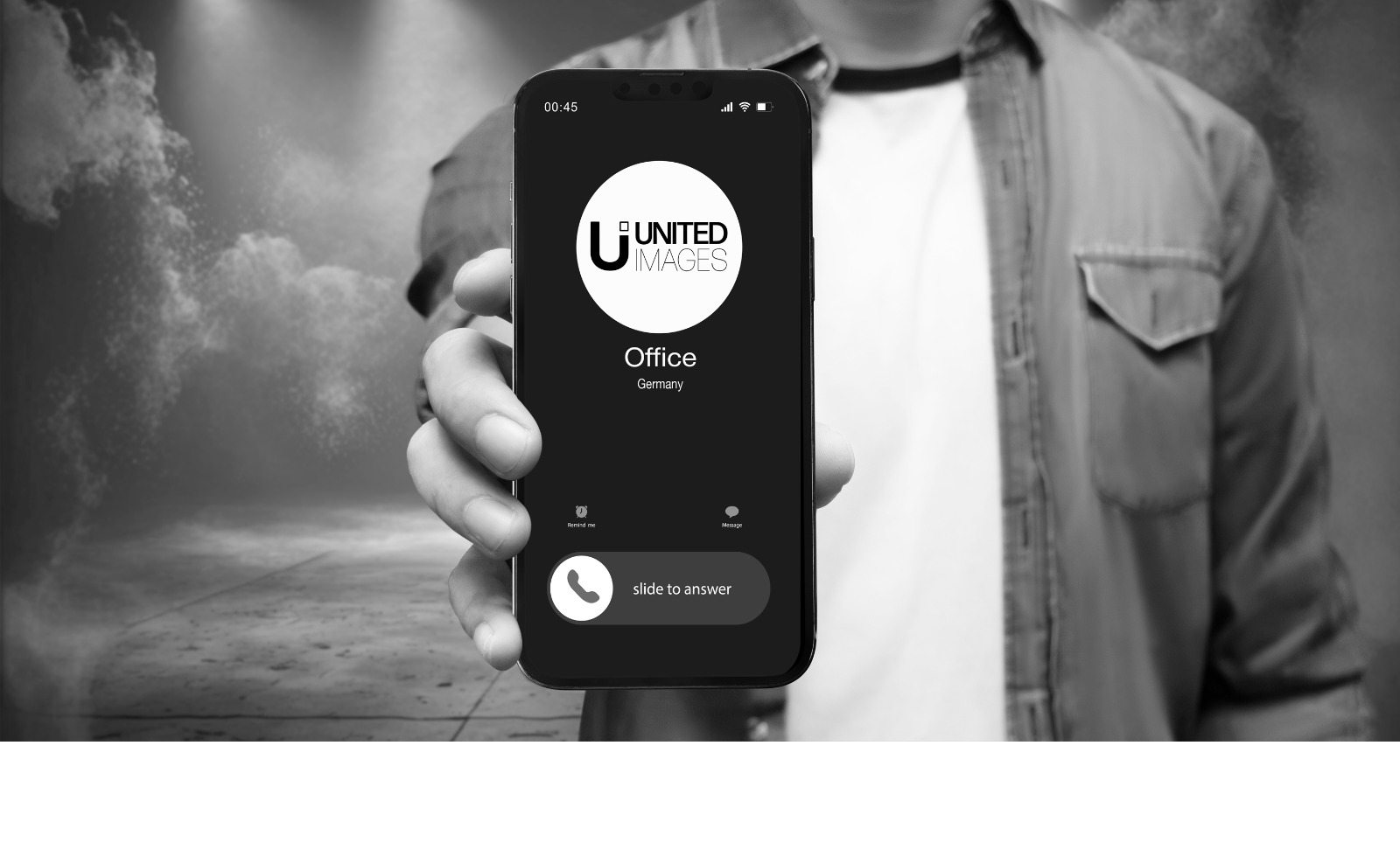 Office hours
Mon-Fri: 08:00-17:00 (Local Time)
Sat: 08:00-14:00 (Local Time)
Sun: By appointment
Public holidays: Closed
Hotline
Manchester: +44-161 884 4254 (UK)
Beverly Hills: +1 310 362-0237 (US)
Barcelona: +34 932 202884 (ES)
Berlin: +49 30 86 32 47-0 (DE)